Mt Kilimanjaro
TANZANIA ~ EAST AFRICA
Mt Kilimanjaro
TANZANIA EAST AFRICA
Trek & Culture
Womens Adventure
Mt Kilimanjaro
Machame Route
Fully Guided
All inclusive
Mt Kilimanjaro Machame Route
TREK & CULTURE ADVENTURE – 10 Days
Highlights:
Summit the world's highest freestanding mountain

All Women trekking adventure

Trek 5 climatic zones with majestic scenery

See the eastern ice fields & glaciers

Trek the rim of an ancient volcano

Explore the true heart and soul of Africa

Watch the sunrise over the African plains

Meet local families and our community projects

Once in a lifetime adventure!
At a Glance:
Mt Kilimanjaro trek – 7 days fully guided (Machame Route)

Professional and certified Mountain guides & porters

Tented accommodation on trek, all meals & full porterage

All 4-star hotel accommodation in Moshi (3 nights)

Wanderlust adventure leader

Transfers to & from Kilimanjaro Airport (JRO)*

Day Trips x 2 – Marangu Village, local markets, community project

Women's Culture Day – community projects, shopping & women's micro-business

​And so much more…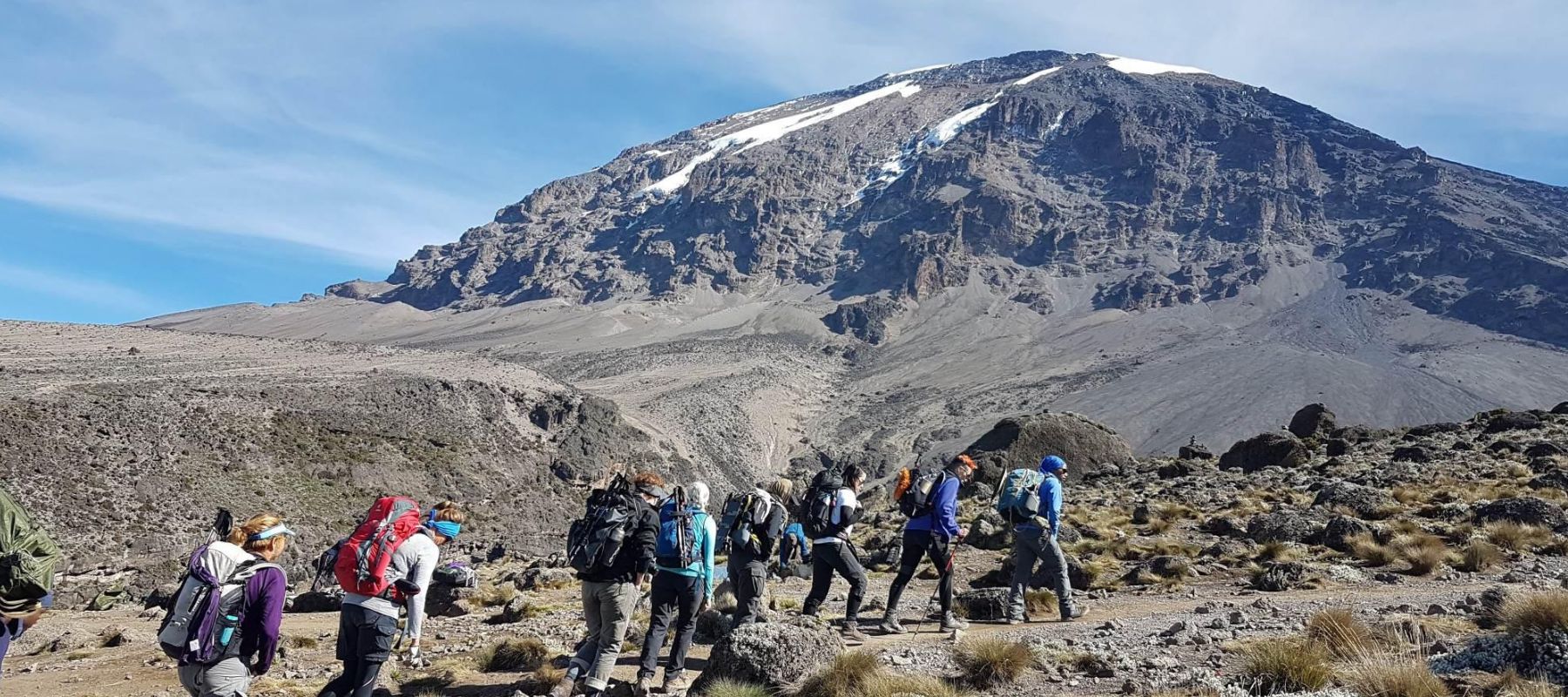 Mt Kilimanjaro
The highest free-standing mountain in the world!
Mt Kilimanjaro is the highest free-standing mountain in the world and one of the world's greatest natural wonders: a snow-covered mountain on the equator, an ocean of green forest surrounded by dry savannah. It is the highest mountain in Africa, standing at 5,895m and technically the easiest to climb of the Seven Summits.
Climbing Kilimanjaro is like walking from the equator to the North Pole in a week, providing dramatic changes in vegetation and animal life day by day. Kilimanjaro is also a sky island, where high altitudes have created habitat for strange and unique life forms found only on a few other peaks on the planet.
Although it is a non-technical climb what makes this trek challenging is the high altitude. You don't need ropes or special mountaineering gear, or even any previous mountain climbing experience.  A combination of good fitness, determination and a sense of adventure makes this trek an achievable and life-changing journey!
The summit is called 'Uhuru Peak' – Uhuru is the Swahili word for "Freedom." When you climb Kilimanjaro, with other women and stand on the rooftop of Africa, you see the world in a totally different way. Things that once seemed impossible suddenly appear achievable!
Expect to be challenged, changed and inspired as we begin this amazing adventure!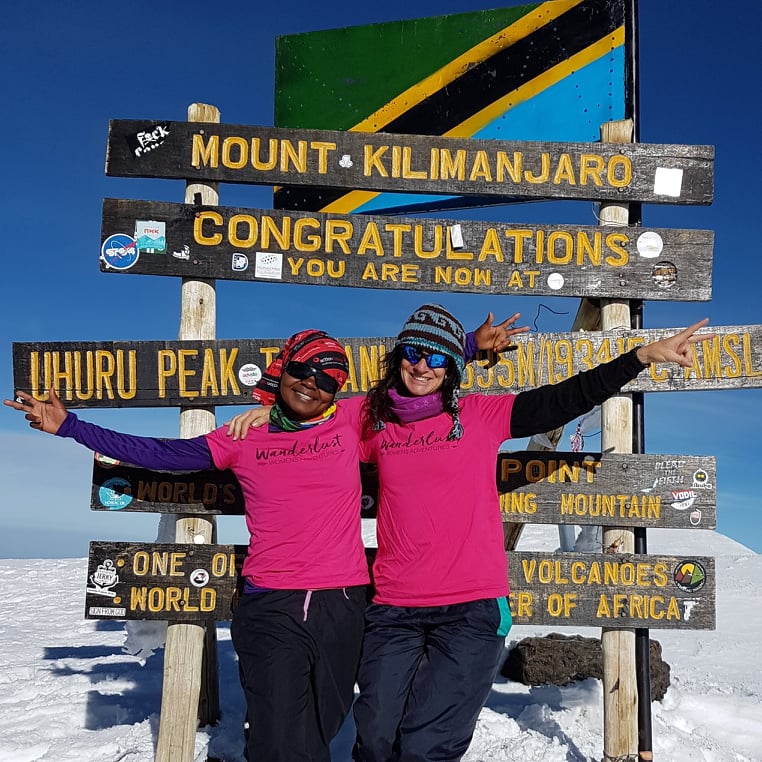 One of the most popular trekking routes due to its high summit success rate
Great for acclimatisation as it allows trekkers to 'walk high, sleep low'
Stunning scenery through five amazing climatic zones
The Machame route is a highly recommended route to climb Kilimanjaro as it offers great acclimatisation, allowing the trekker to 'walk high, sleep low', and as a result enjoys one of the highest summit success rates of all the routes on Mt Kilimanjaro.
This route approaches from the southwest passing through Kilimanjaro's five diverse climatic zones, with stunning views to the west across the Shira Plateau where it joins the Lemosho/Shira route on day 3. It then continues on to the magnificent Lava Tower, followed by the Great Baranco Wall and Kilimanjaro's Southern Icefield. 
"This trip was so much more than just climbing Mt Kilimanjaro! A lifetime memory and lifetime friends – a very special experience to have shared with others." Sandy P
Experience real African Culture
Our Wanderlust adventures are all about embracing and immersing into new cultures, we experience local village life, visiting our community projects, meeting women, families and supporting local small business along the way.
Our cultural womens day takes us into the heart and soul of what life in this culture is all about, we share stories, eat together and learn about the local tribes.
Experience masai markets, waterfalls, good coffee and soaking in the local Hot Springs.
The color, culture and heart beat of Africa is an experience that will stay in your heart forever!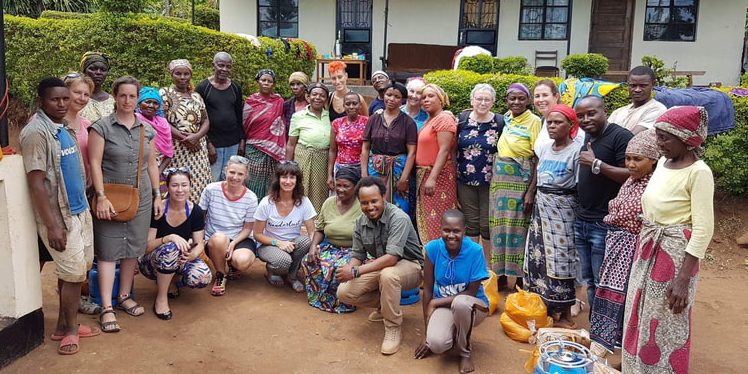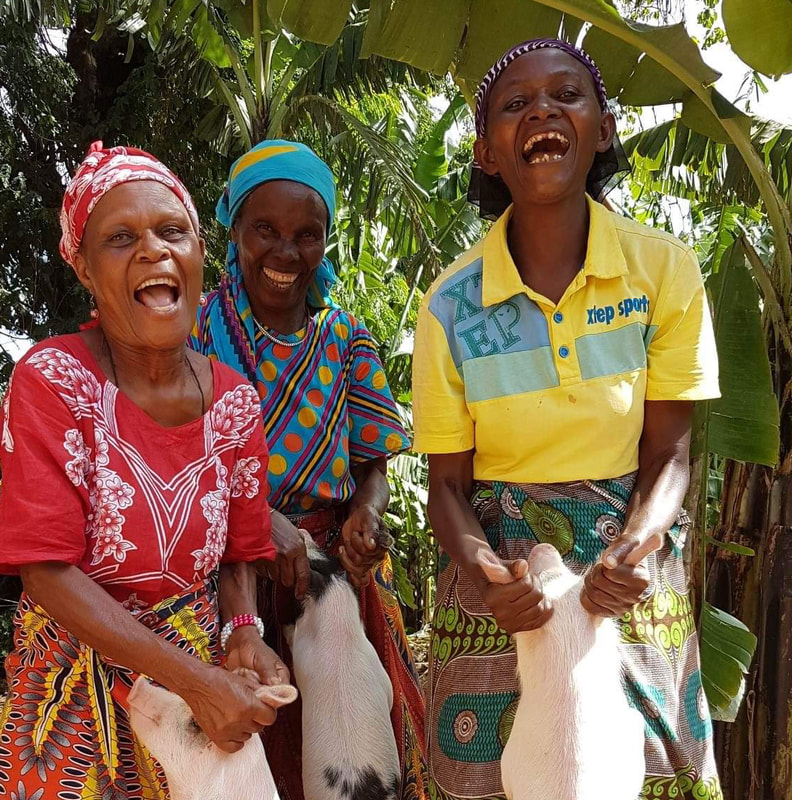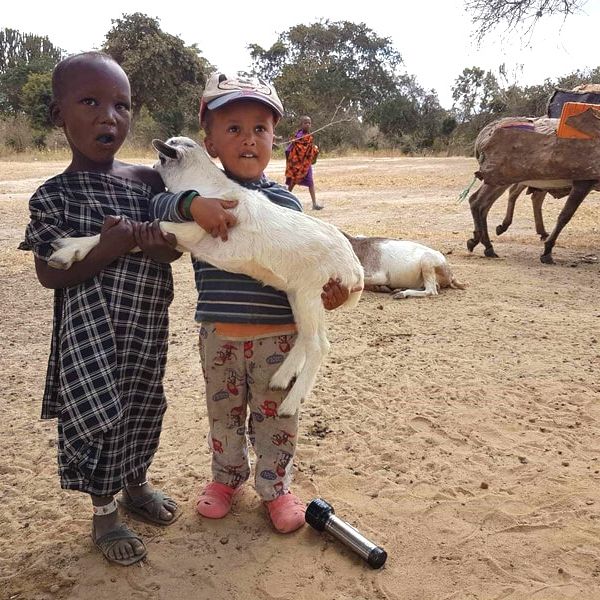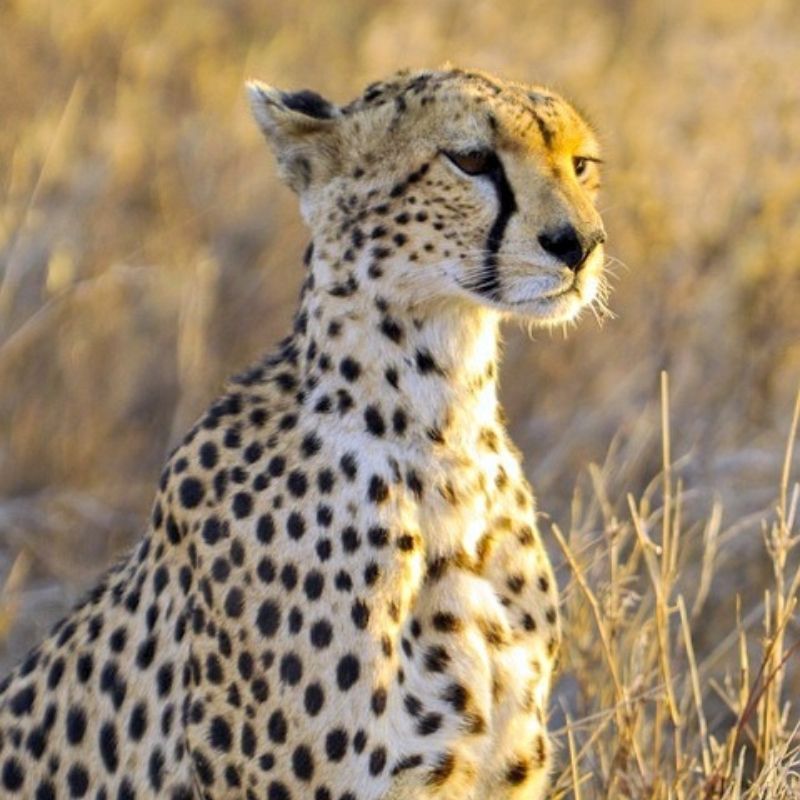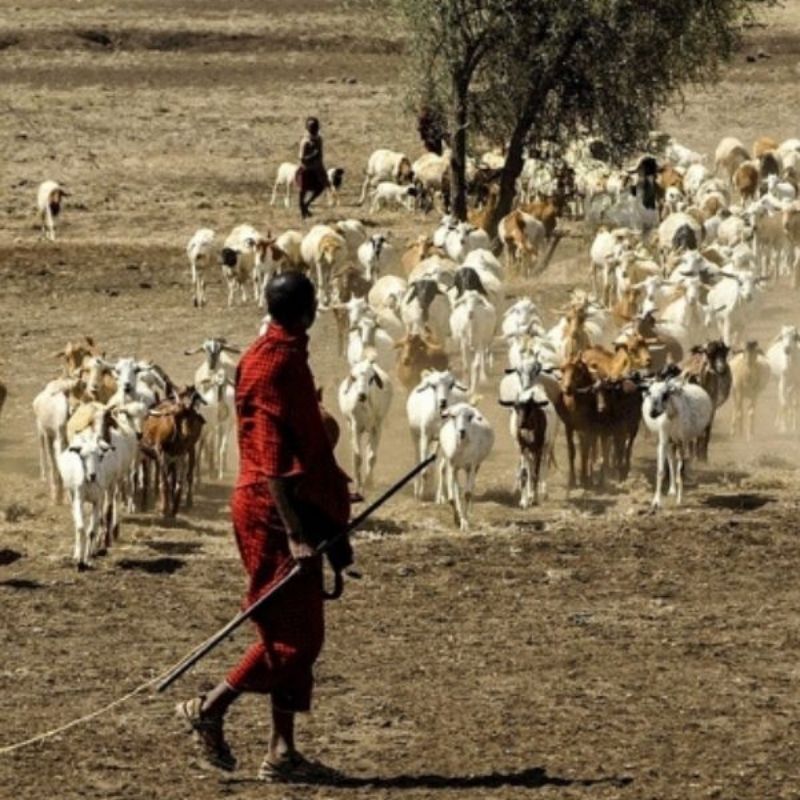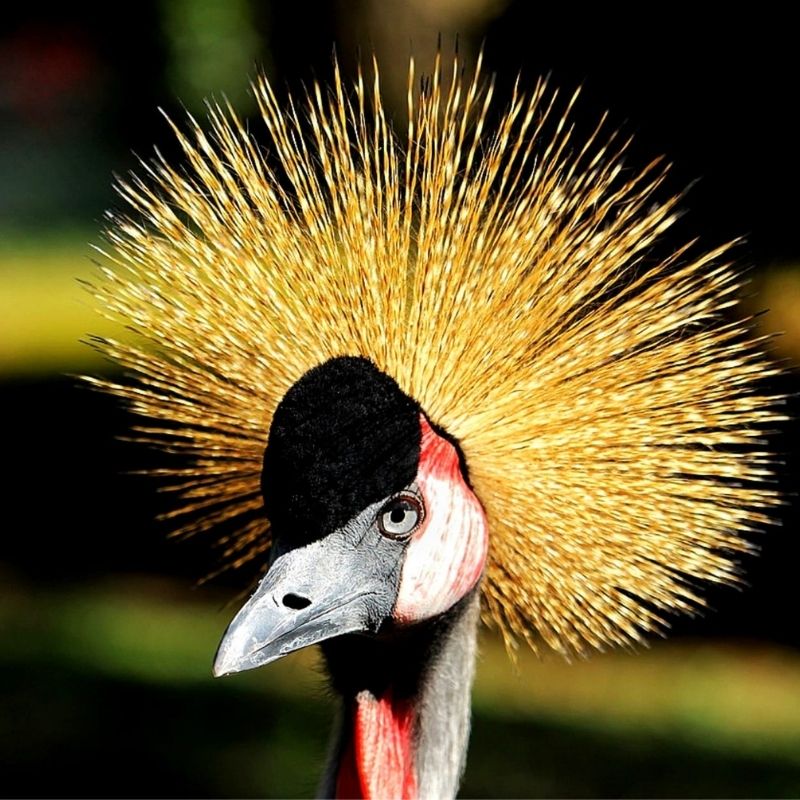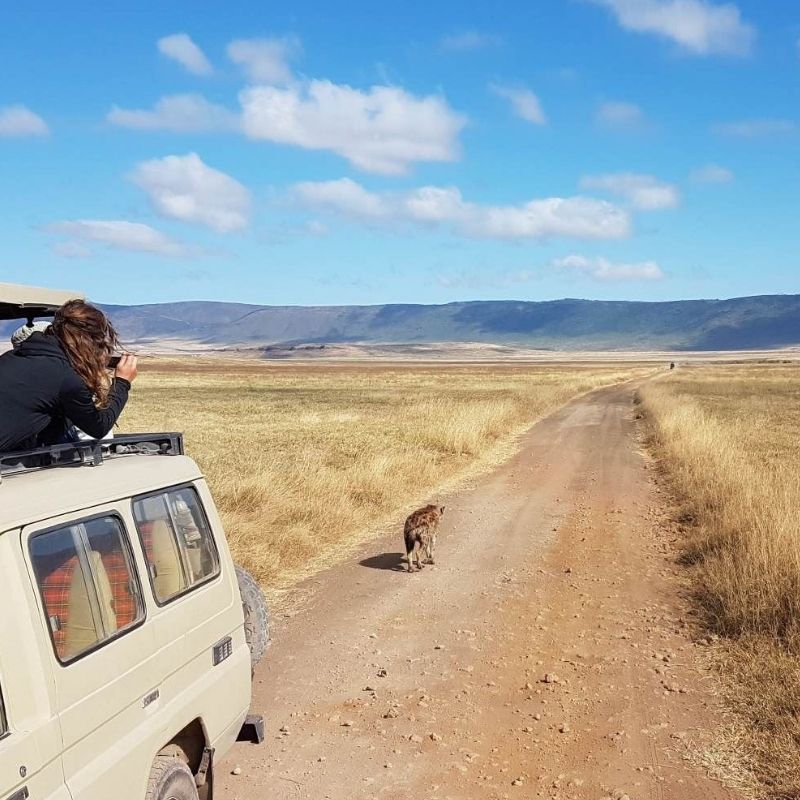 Wildlife Safari Adventure
You have the opportunity to experience two National Parks on this Safari adventure Ngorongoro Conservation Area is the home to the world's largest fully intact volcanic caldera and Tarangire National Park is the home to Tanzania's largest population of elephants, as well as giraffes, zebras, lions, buffalo, baboons, antelopes, and monkeys.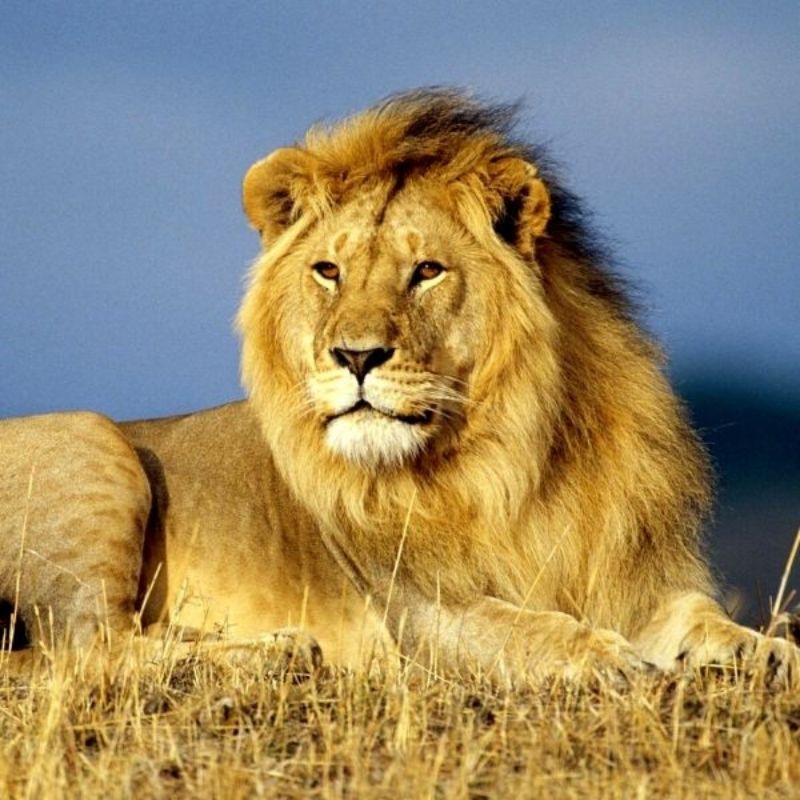 Adventure Guide ~ Everything you need to Know